Win one year free of energy cost with a value of €1.500
Put all your contracts in one clear overview and see the duration of your contracts, your monthly costs and possibilities to save immediately.
5 steps to win 1 year free of energy cost
login or make an account;
Fill in your monthly expenses;
Fill in you monthly income;
Send a message to our customer service that you did step 1,2 and 3;
On 15 of May we let you know who the winner is
Find out where you can save immediately
The overview shows all your monthly charges together but gives you also the possibility to see where you can save immediately.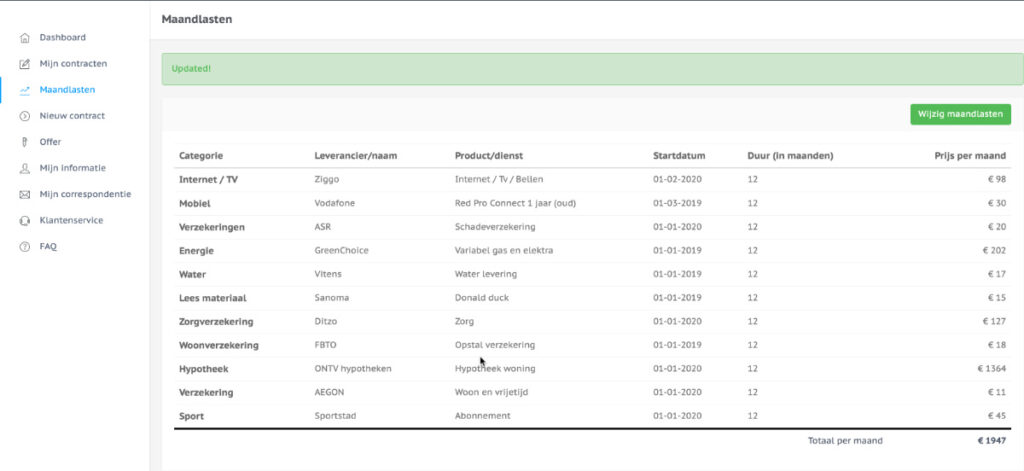 Stay up to date about your expiring contracts
PartnerPete keeps track of expiring contracts so you can take advantage of promotions that give you even more benefits.
Benefits of PartnerPete
Free digital overview of all your contracts
Always personal advice
English customer service
All services in 1 place
No hidden costs
Start saving now!
PartnerPete offers a lot of promotions at the moment. They will help you to save on fixed costs, such as energy, telecom and mobile. Take a look at your account, arrange it yourself and start saving today.
Plan a call with one of our professionals: