ABN AMRO
Banking Services for Expats
ABN AMRO, one of the biggest banks in the Netherlands, has many years of experience assisting expats in the Netherlands. This partnership, allows us to offer our customers comprehensive and complete packages of products and services like internet banking and advanced mobile banking.
English customer service Flexible contracts, no penalties Our service is free of charge Utilities arranged within 3 days
Best Bank in the Netherlands
ABN AMRO has won the Euromoney Award for Excellence 2018 in London and is named the 'Best Bank in the Netherlands'. We chose ABN as our preferred banking supplier because of their extensive international expertise. We like the fact that their online banking environment is available in English, and that their mobile banking app even available in English, German, and Spanish.
Services of ABN AMRO
If you live in the Netherlands, you need a Dutch bank account, so you can pay for your groceries and pay your rent. In the Netherlands, you can bank online from anywhere at any time using your smartphone or tablet. You can easily check your balance, pay your bills or schedule payments. All ABN-AMRO accounts come with a Dutch debit card, credit card and access to online banking.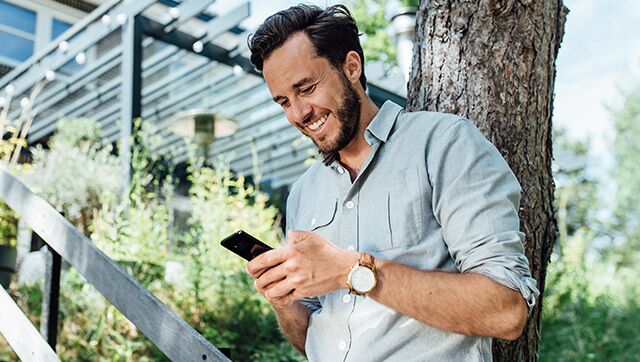 ABN AMRO and PartnerPete Benefits
We help over 15.000 expats every year to ease their move to the Netherlands. As the market leader in banking serves for expats, ABN AMRO knows the challenges you are facing. That's why we have English customer service, and our services are tailored to specific expat needs.
Utility consultation
Do you want PartnerPete to call you back for Dutch utility advice? Plan your call!