The past period the Dutch unions have been fighting for higher collective wage agreements in every industry. The highest wage rise in the Netherlands of the past decade is now a fact. Read more in what this means for you as an expat in the Netherlands.
3% wage rise in the 3 quarter of 2019
In the 3the quarter of 2019, the collective wage agreement increased by about 3% in the Netherlands. This is exaptational because the past 10 years this did not even become close to this percentage, as you can see in the chart of the CBS down below.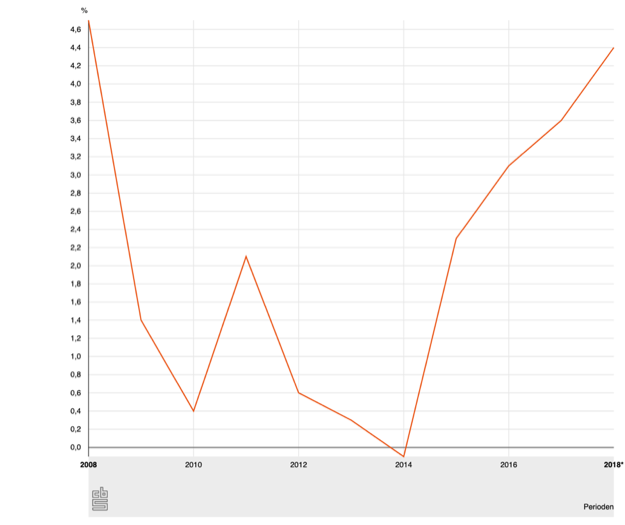 Dutch unions pleased with wage rises
The Dutch unions such as the FNV are pleased with the wage rise of 3%. This nevertheless the announcement they have made last time to fight for a 5% wage rise. According to the FNV 10 of the 105 negotiated collective agreements, this year had a wage rise between the 4% and 5%. The FNV declares that they set more job certainty above a higher salary.
Biggest wage rise in the construction industry
The height of the wage rise is different in every industry. Not only when you compare the governmental institutions or private companies. The governmental institutions have had more stable growth in the past years. Research of the CBS has shown this and made it visual in the chart down below.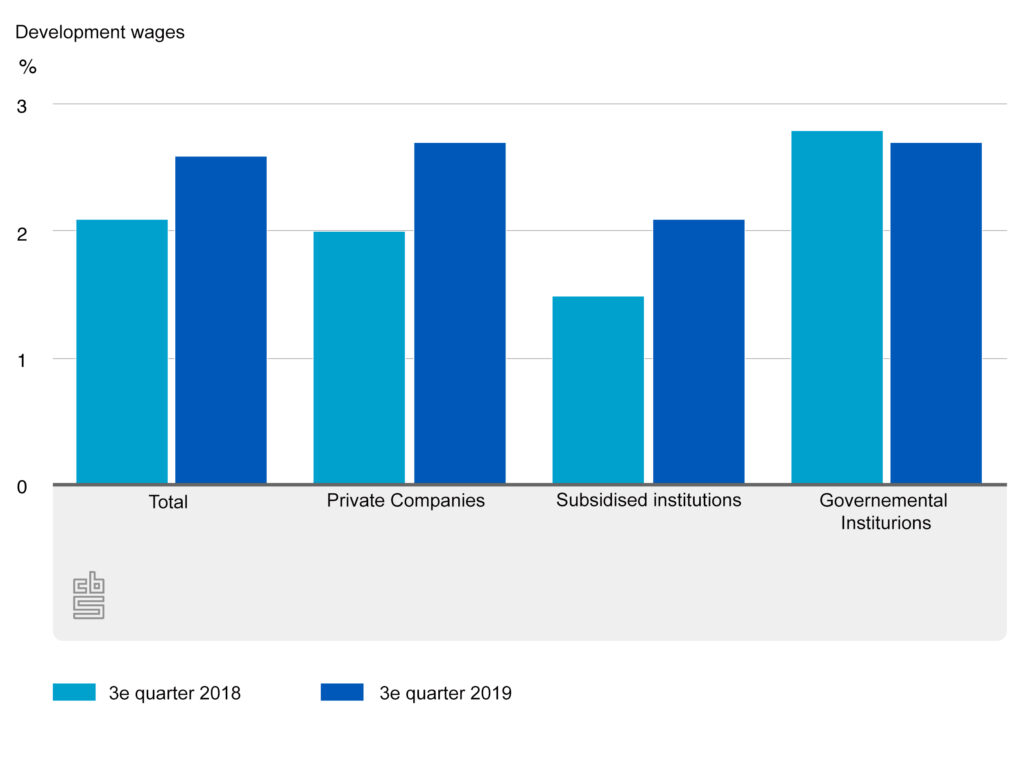 More specific can we see the differences in the rises of the wages per industry. The construction industry has risen the most of all sectors in the Netherlands, by 4% in the 3e quarter of 2019. So, check out if the company you're working for lets the wages depend on a collective labour agreement. Be sure to check out the most recent collective labour agreement.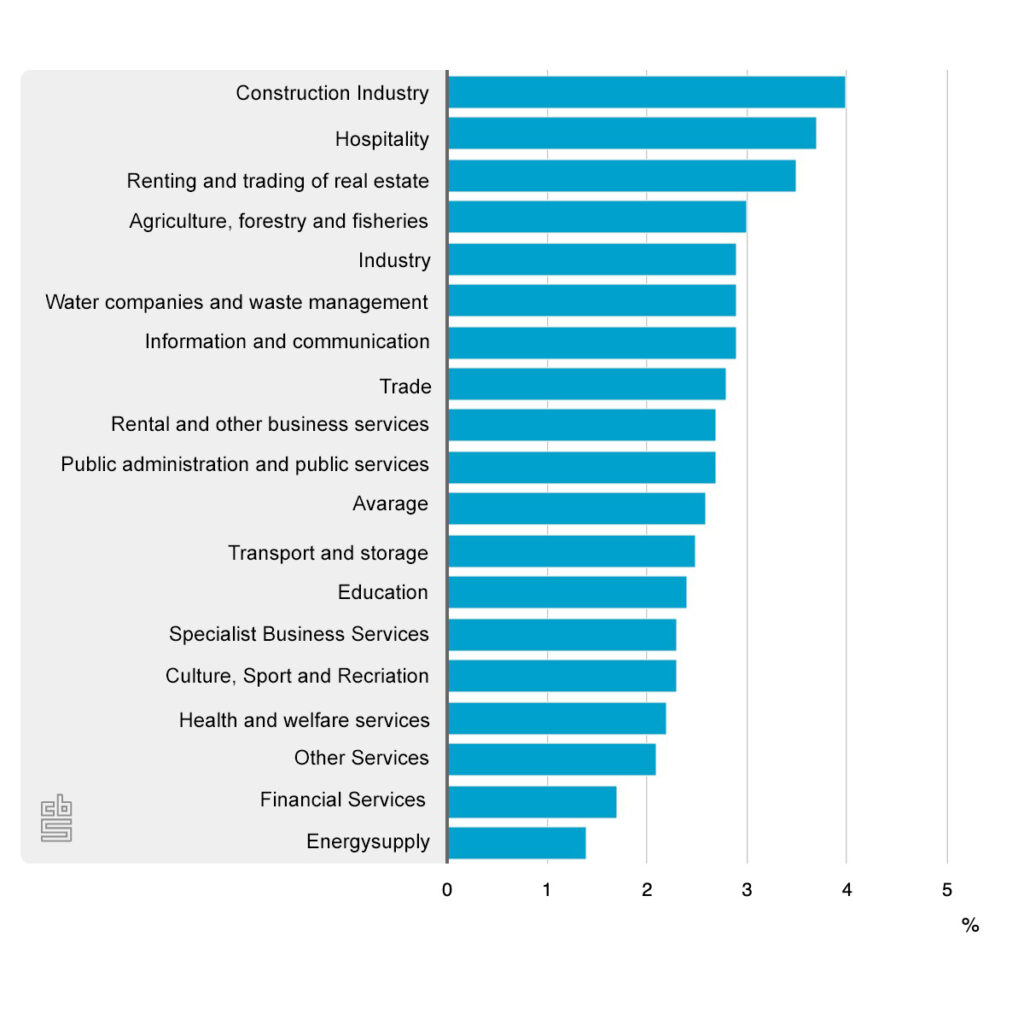 Wage rise still lost in inflation
Don't get your hopes up too soon! Inflation is still higher than the wage rise. That means that the consumer prices have risen more in the 3e quarter of 2019 than the wages. Your income may be increased, but you're not able to buy more products with this amount of money.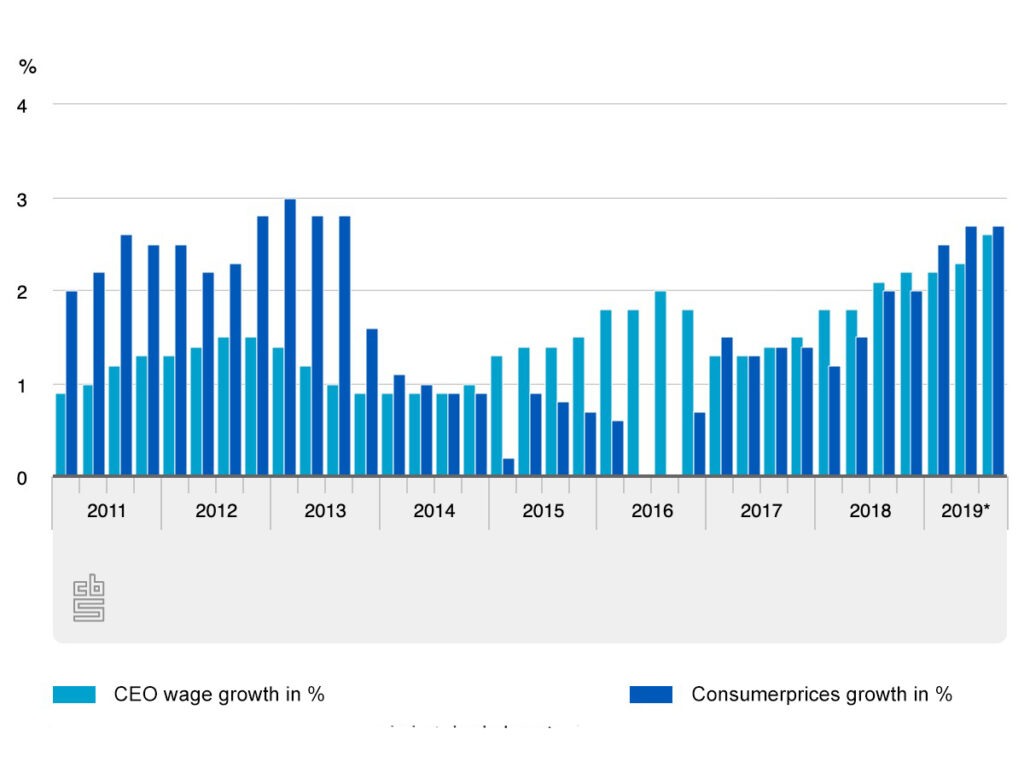 Now you know more about the highest wage rise in the Netherlands of the past decade and what it means. Feel free to contact us if you need any help with getting your financial ducks in a row when moving to the Netherlands. Our service is free of charge and we're happy to help you, give us a call on +31 (0)20 737 21 24 or leave your details and we will call you back as soon as possible.